Paxton Border Leicester stud is preparing to host its first on-property ram sale at Western Flat in a bid to widen its market.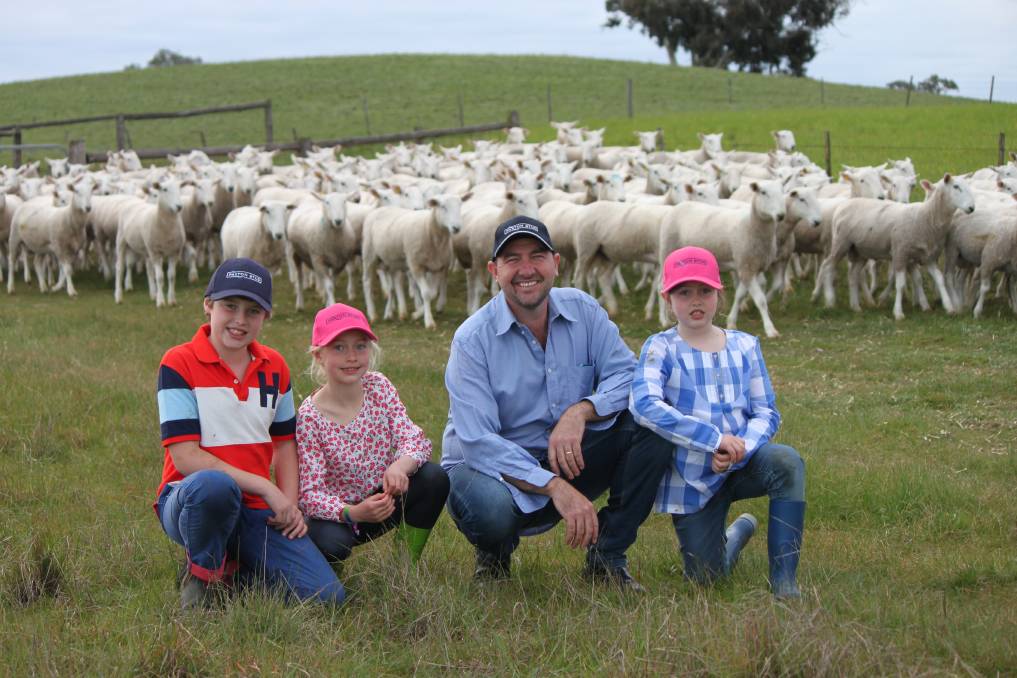 Stud owners Martin and Kirsty Harvey will auction 130 rams, and offer up to 50 rams for private sale.
The couple usually sell their rams privately.
"With great demand for our rams, selling on-property is about giving everyone equal opportunity to access our product," Mr Harvey said.
"It has been a difficult decision for us; we have been so pleased with the support we have received from customers.
"We have always sold out of our rams. Our clients keep coming back."
Mr Harvey said customers have had great results using Paxton rams.
For example, Cameron and Anne Jesse, Western Flat, achieved a top price of $256 at the Naracoorte first-cross ewe lamb sale in November 2016 – $26 up on the price achieved at the sale in 2015.
Mr Harvey aims to buy the best genetics he can, and bought the Horsham Show Border Leicester show champion ram from Scott and Emily Davidson, Morton stud, last year.
He said the rams for the auction were in great condition.
Traits Mr Harvey looks for in his sheep include rapid growth, muscle and fertility.
"Most people say our animals have good thickness," he said.
The Harveys sheep are paddock-reared and predominantly graze lucerne-based pastures.
Their 880-hectare operation at Western Flat includes 1000 ewes, 400 of which are Border Leicesters, with the remainder Poll Dorsets and White Suffolks, while 120ha is sown for lucerne seed.
The Harveys are building a selling complex for the sale, held on Friday, October 13, at 2.30pm.
Drinks and dinner will be available afterwards.
They also plan to offer rams in the 26th Annual Horsham Border Leicester Show & Sale at Horsham, Vic, on Monday, October 30.
Poll Dorset and White Suffolk rams will be available for private sale from late September.